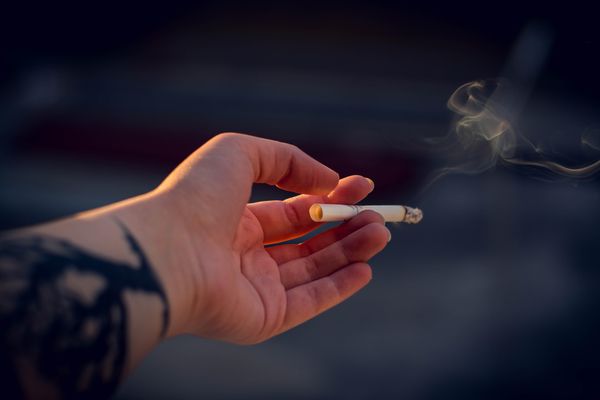 Quitting Isn't Easy
Tobacco contains nicotine, an ingredient that can lead to addiction, which is why so many people who use tobacco find it difficult to quit. Nicotine stimulates the adrenal glands to release adrenaline, which increases a person's blood pressure, breathing, and heart rate. We know that quitting tobacco or nicotine can be difficult, but with the right resources and support, it can be done! You can also visit any one of the helpful links below to find Wyoming State resources or Government-provided resources and information.
Smoking
Smoking remains the most common form of tobacco usage. Currently 50.6 million US adults use tobacco products.
Cigarette smoking can cause premature wrinkles, stained teeth, tooth loss, and ashtray breath. Smoking also changes your blood chemistry, leaving you vulnerable to blood clots that can cause heart attacks and block blood flow to your heart, brain, or legs. Smoking cigarettes can also cause cancer almost anywhere in your body. Secondhand smoke is also dangerous. More than 4000 chemicals have been identified in tobacco smoke and there is no safe level of exposure to second-hand tobacco smoke. Only 100% smoke-free environments are the only proven way to protect the health of people from the harmful effects of second-hand tobacco smoke.
Wyoming Quit Tobacco has coaches, online tools, and resources available 24/7, plus a community of other Wyomingites going through the same thing. Call 1-800-QUIT-NOW for FREE coaching, patches and gum, and a personalized quit plan to help you quit tobacco for good.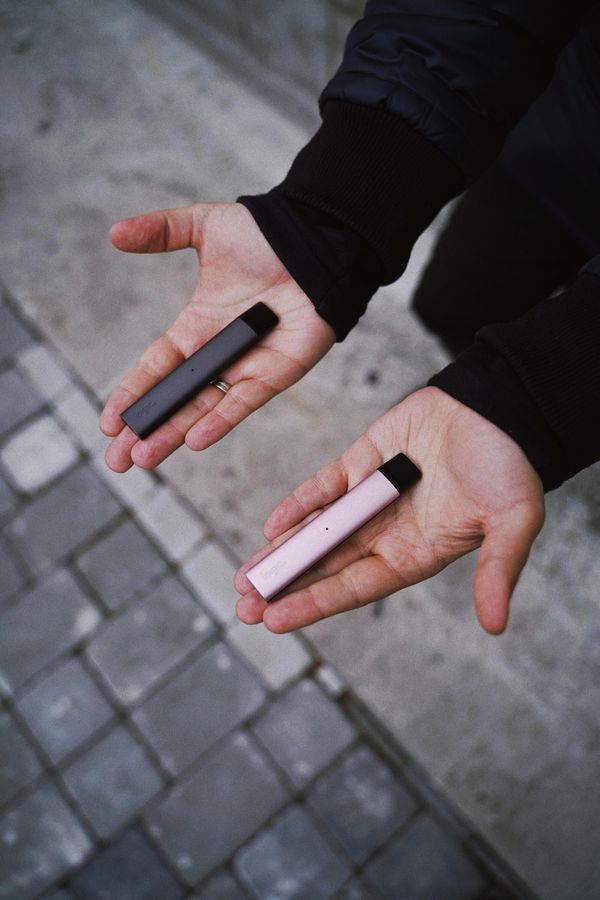 Vaping / E-cigarettes
More than 2 million US middle and high school students reported using e-cigarettes in 2021, with more than 8 in 10 of those youth using flavored e-cigarettes. With vaping, a device (typically a vape pen or a mod that may look like a flash drive) heats up liquid (called vape juice or e-liquid) until it turns into a vapor that you inhale.
There's usually very little water in vape liquid. The liquid is mostly made of oils and flavored chemicals that may not be safe to inhale, including lead, nickel, tin, silver, formaldehyde, toluene, and other chemicals linked to cancer and central nervous system problems. Emerging data suggests a link between vaping and lung disease, asthma, and cardiovascular disease. E-cigarettes are not currently approved by the FDA as aids to help stop smoking or using smokeless tobacco.
"This is Quitting" is a program by The Truth Initiative, created specifically for teens and young adults looking to quit e-cigarettes. The free and anonymous text message program provides tailored advice, cognitive and behavioral coping strategies, and social support to help them quit. Text "DITCHVAPE" to 88709 to enroll.
Smokeless Tobacco
The four general types of smokeless tobacco are loose chewing tobacco, snus, snuff, and dissolvable tobacco. Smokeless does not mean harmless. Use of most types of smokeless tobacco causes precancerous oral lesions, oral, esophageal, and pancreatic cancer. Harms from smokeless tobacco products vary by product type, given that levels of nicotine and toxicants vary significantly across different types of smokeless products. No form of smokeless tobacco is a safe substitute for cigarettes. Overall, people who dip or chew get about the same amount of nicotine as people who smoke regularly.