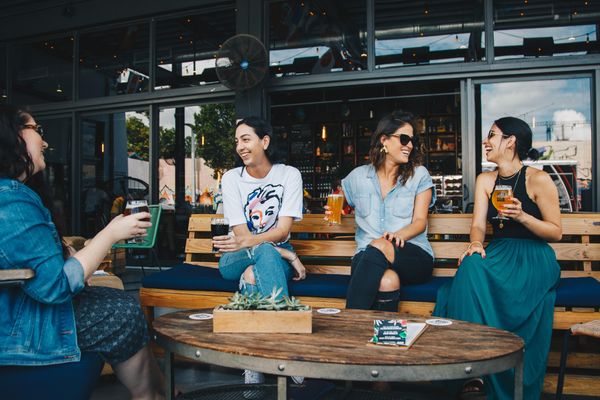 Alcohol is the most used drug in the world
There are many people in our community and throughout the world who struggle with alcohol abuse in one way or another. Struggles stemming from alcohol abuse may include binge drinking, underage drinking in individuals who are not yet permitted to drink by law, and alcoholism.
If you or someone you know is struggling with alcohol abuse or other struggles involving alcohol, help is available. Reach out today to learn more about our resources or to ask questions.
Underage Drinking
Brain development enters a unique phase during the adolescent years. Research indicates that repeated episodes of binge drinking during the teen years can alter the trajectory of adolescent brain development and cause lingering deficits in social, attention, memory, and other cognitive functions. Reasons that youth use alcohol can include stress over fitting in, a traumatic experience, a relationship break-up, or peer pressure. Although both genders use alcohol, girls and young women are more likely to say they used alcohol.
It's important to talk with young people you care about on how to avoid alcohol. Youth need to hear repeatedly that underage drinking and drunk driving are both illegal and dangerous. Teaching your children about the consequences of underage drinking is an important step in raising responsible humans. Short, frequent discussions can have a real impact on your child's decisions about alcohol. Family support and communication are key.
Adult Binge Drinking
A "binge" typically happens when men consume 5+ drinks or women consume 4+ drinks in about 2 hours. Most people who binge drink aren't alcohol dependent, but binge drinking is still the most common, costly, and deadly pattern of excessive alcohol use in the US. Binge drinking causes impairment and increases the likelihood of deadly consequences, including falls, burns, drownings, and car crashes. If you are over 21 and choose to drink, do so in moderation! Decide how many drinks you'll have before you go out, alternate non-alcoholic and alcoholic drinks, make to sure to eat, and cut down on the time you spend actually drinking.
Staying Responsible
Sheridan County Prevention (SCP) cares about keeping our community members safe and feeling secure on our streets, which is why we would like to remind everyone that it is never okay to drink and drive. We recommend that even if you've had only one alcoholic beverage, you should designate a sober driver or plan to use public transportation or a ride service to get home safely.
One of the most important parts of keeping yourself safe and preventing tragedies or negative repercussions from alcohol misuse includes preventing drunk driving. Our community provides a safe ride service to our neighbors and members to help ensure that you get home safely and you help to keep others around you safe, too. The City of Sheridan Safe Ride service can be found here: https://www.sheridanwy.gov/cms/one.aspx?portalid=14896059&pageid=15938064.
In addition, all of our local beverage servers in Sheridan County are required to be TIPS (Training for Intervention Procedures) trained, which means they are trained for the responsible service, sale, and consumption of alcohol. TIPS is a skills-based training program designed to prevent intoxication, underage drinking, and drunk driving. Anyone can be TIPS trained; if you are interested, please contact the Sheriff's Office and/or the Sheridan Police Department for a list of upcoming classes.